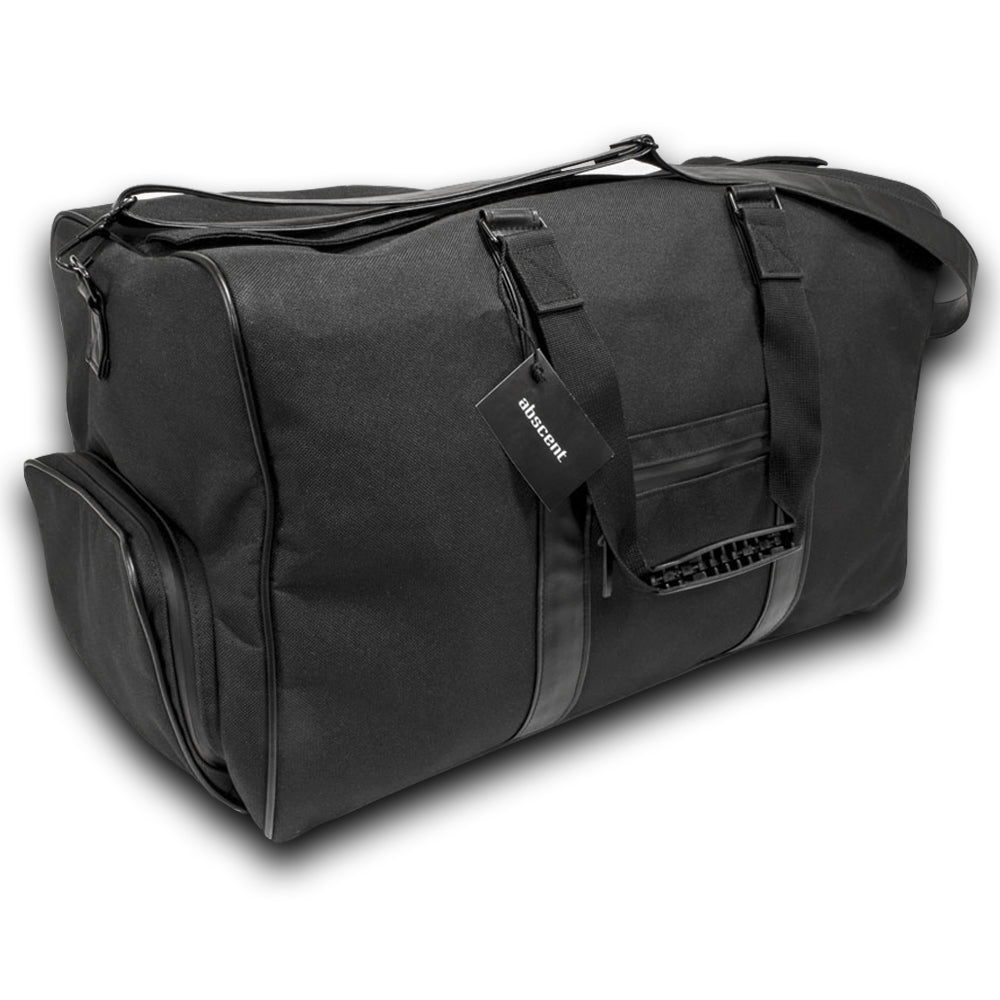 SMELL PROOF DUFFLE BAG "THE DAILY DRIVER" - BLACK
Details
The Daily Driver is the first odor-absorbing gym bag specifically designed to control the stench emanating from your dirty gym gear. The duffle comes equipped with a separate carbon lined, smell proof shoe storage pocket enabling you to keep your shoes separate from your gym clothes.
We all know that the gym floor tends to be a breeding ground for bacteria and debris. With this in mind, we added vegan leather to the bottom of The Daily Driver so you can quickly wipe away any filth.
Our focus was to provide the avid gym rat with a duffle bag that could stand up to the rigors of daily gym life.
Size: 

22.5"x 12.5"x 13.75"
Volume: 63.5L
Item # DD-B
*Strategic stitching and carbon-packed seams offer an ideal odor proof composition