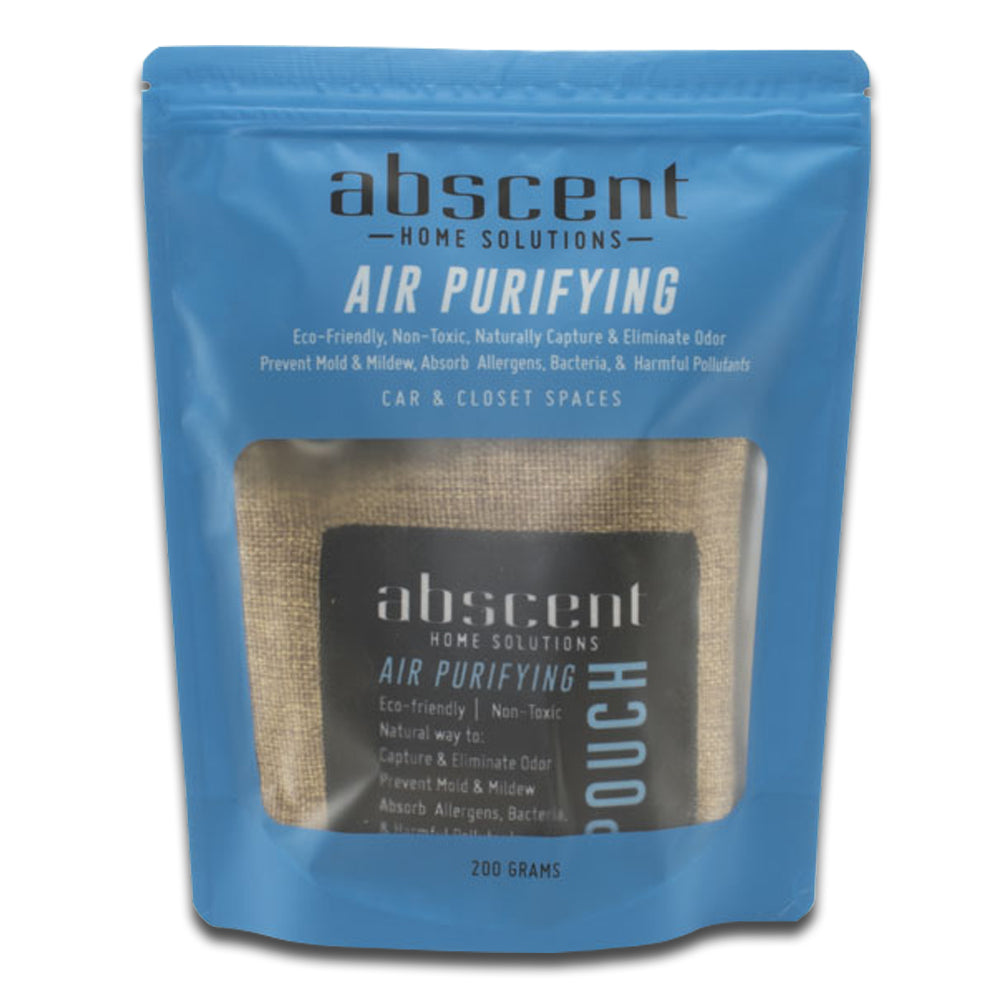 Air Purifying Bag in Natural - 200 Gram Activated Charcoal Bag
Details
The Abscent Air Purifying Pouch is an all Natural, Eco-Friendly, Sustainable way to deal with odor. The Abscent Pouch is made with a highly porous, activated Moso Bamboo carbon. Due to its high degree of porosity, one gram of bamboo carbon has more than 32,000 sq. ft of surface (absorption) area. This allows the Abscent Pouch to capture and eliminate odor as well as allergens, bacteria and other harmful pollutants while preventing mold and mildew.
The Abscent 200 Gram Pouch is effective in an area up to 90 square feet and is reusable for up to two years. To rejuvenate, simply place the Abscent Pouch in direct sunlight once a month for at least one full hour.
The Abscent 200 Gram Pouch is recommended for cars, closets, bathrooms and small pet areas.