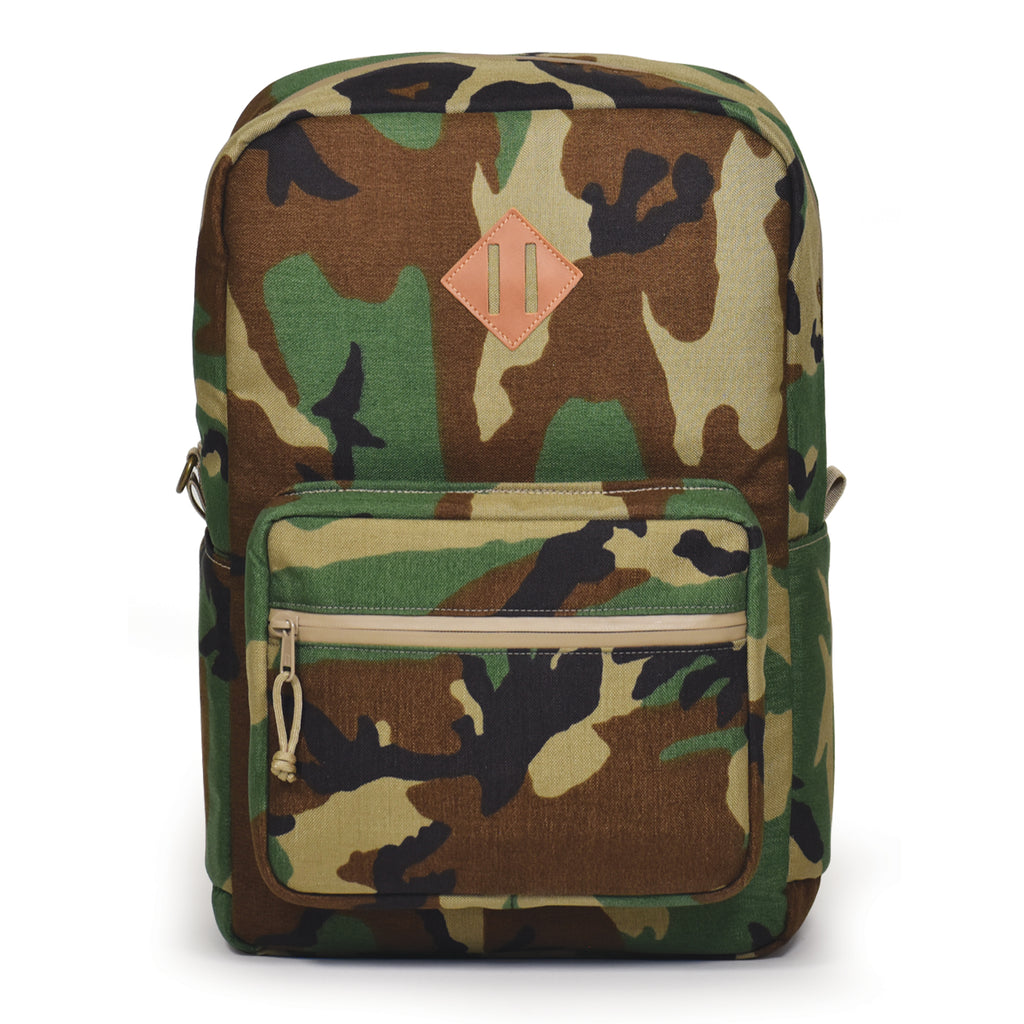 SMELL PROOF BACKPACK "EL JEFE" - WOODLAND CAMO
Details
The "El Jefe" Backpack is the industry standard for smell proof backpacks. This high-volume bag features a multilayer activated carbon lining for the maximum in odor proof protection. With rubber zippers, discreet branding, water bottle pockets, and ultra durable water resistant fabric, this bag is a must for your odor concealing needs. 
This El Jefe Backpack was designed to eliminate the need for a backpack insert.
*This product does NOT include a separate backpack insert.
Premier Quality Activated Carbon Lining
Antimicrobial Lining to Protect Carbon
Heavy Duty, Conscientious* Construction
H2O-Guard Zipper for Smell Proof 100 Protection™
Water Resistant Exterior
Discreet: No Logo
Padded Back Panel for Added Comfort
Padded and Contoured Shoulder Straps
Padded Laptop Compartment
Quick Grab Handle
Industrial Velcro
Lockable
Odorless
K9 Tested
Stash Bag
Size: 12"x 6"x 18" (LWH)
Volume: 21L
Item # BPK107-WC


*Strategic stitching and carbon-packed seams offer an ideal odor proof composition