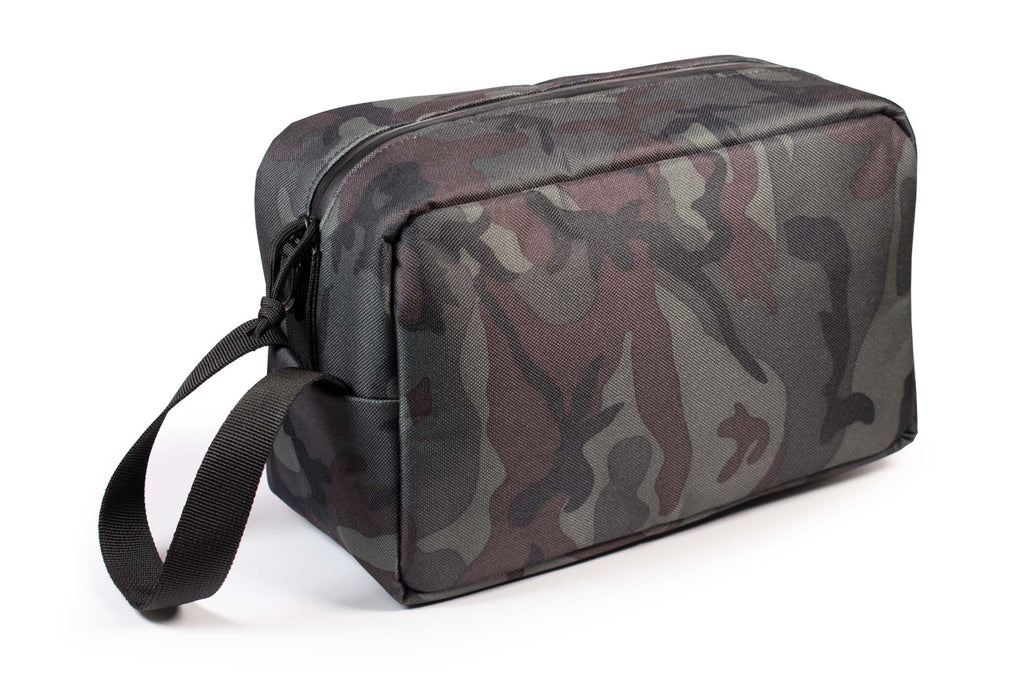 SMELL PROOF BAG - TOILETRY IN BLACK FOREST CAMO
Details
Toiletry bags aka Dopp kits have been a staple travel accessory since the early 20th Century. They blend seamlessly into your luggage and properly store all the small articles you need to stay looking sharp on your vacation. At Abscent, we decided to up the ante by taking this classic travel bag and adding smell proof capability. Now you can set out on your next adventure with peace of mind, knowing that your stash is safe, secure, and absolutely no one can smell it. Whether you're going on vacation or you just need to store the daily essentials (i.e. keys, wallets, phone, etc.) this odor proof bag is the perfect portable storage solution. At 6L (10"x6"x6") the Toiletry Bag can easily hold the Puffco Peak or Focus V with plenty of room to spare. We've also added extra foam padding to make sure your delicates aren't damaged. 
DOUBLE LINED Premier Quality Activated Carbon lining
Antimicrobial Lining to Protect Carbon
H2O-Guard Zipper for Smell Proof 100 Protection™
Discreet: No Logo
Heavy Duty, Conscientious* Construction
Water Resistant Exterior
Spacious Main Compartment
Foam Padding to Protect Fragile items
Lockable
Odorless
K9 Tested
Stash Bag
Size 10" x 6" x 6"
Volume: 6L
Item # TOI101-BF


*Strategic stitching and carbon packed seams offer an ideal odor proof composition