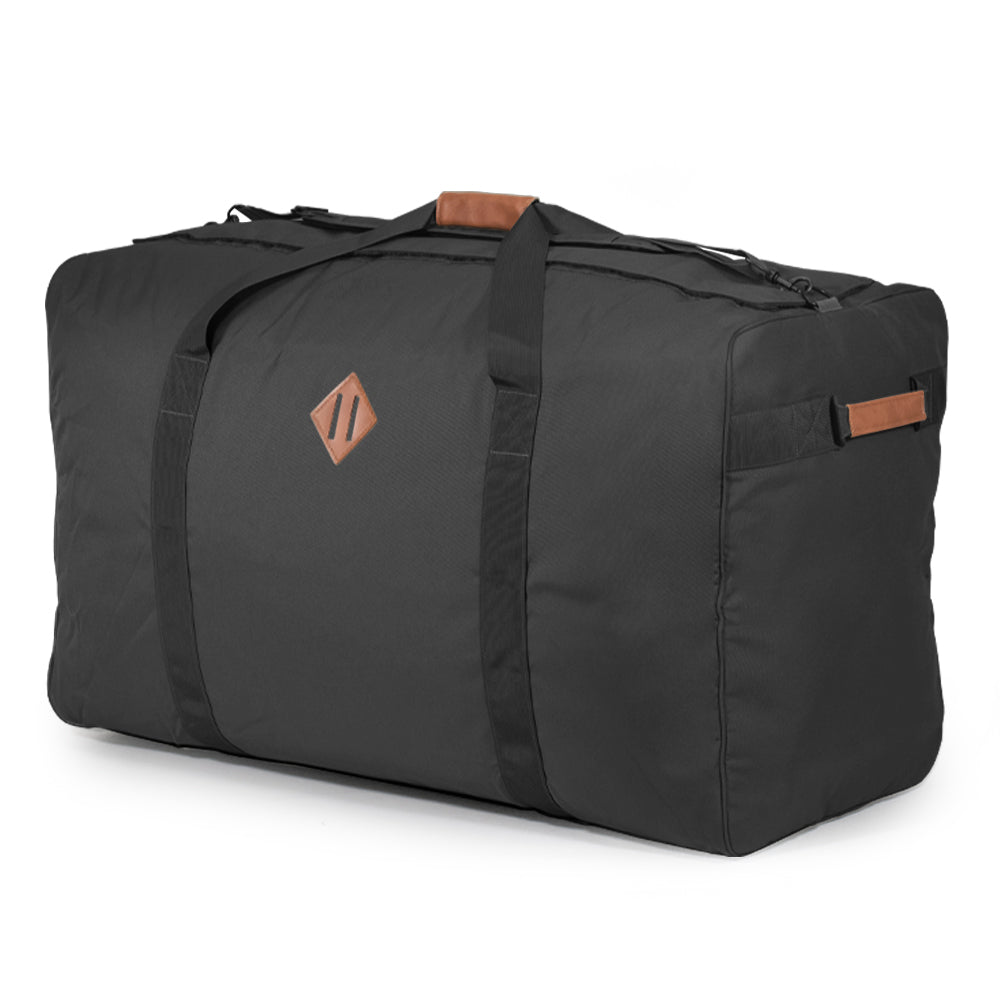 SMELL PROOF DUFFLE BAG "THE MAGNUM" - CARBON
Details
They say a man is only as good as his tools. With this is mind, we embarked on engineering the ultimate tool for transporting the odorous fruits of your labor. That tool is now affectionately known by many as The Magnum XL Duffle. Our intent was to overbuild this smell proof duffle so that you would have the confidence to travel anywhere, completely undetected. Constructed from our heavy duty, water resistant 600 denier polyester, The Magnum XL Duffle is ready for absolutely anything you can throw at it or in it. At 33" in length, The Magnum is the largest odor proof bag that we manufacture. This ultra-functional, stylish odor proof storage bag is available in seven colorways.
INDUSTRY'S LARGEST ODOR ABSORBING DUFFLE BAG
Premier Quality Activated Carbon Lining
Antimicrobial Lining to Protect Carbon
Discreet: No Logo
Heavy Duty, Conscientious* Construction
Water Resistant Exterior
Spacious Main Compartment; Interior Pocket
Removable, Padded Shoulder Strap
H2O-Guard Zipper for Smell Proof 100 Protection™
Industrial Velcro
Lockable
Vegan Leather Handles
Odorless
Stash Bag
K9 Tested
Size 33" x 19" x 16.25"
Volume: 167LItem # DUF106-CA
*Strategic stitching and carbon-packed seams offer an ideal odor proof composition